Vintage Radio Shack Headphones $10.00.....
Posted: Wed Jun 27, 2018 3:16 pm
Realistic DUoFONE Stereo / Mono Headphones.
Cat# 33 - 196
Link to Craigslist:
https://minneapolis.craigslist.org/ank/ ... 47145.html
Under chin strap design.
Impedance: 8 ohm with Stereo \ Mono Switch.
Matches 4 ohm to 16 ohm Stereo \ Mono systems.
Has old style 1/4" Stereo Head Phone Plug.
You'll need a 1/4" to 3.5mm Stereo Adapter Plug for the newer 3.5mm Stereo Jacks.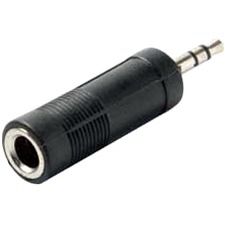 Foam Ear Pads were replaced, still have one original Ear Pad.
Asking Price: $10.00 or best offer.

Signed: Janitor Tzap