Hi,
I have problem about high pass filter circuit design. Carry out NI Multisim according to the infinite gain multi-feedback high-pass filter circuit provided by the related analog book. The cut-off frequency is 10MHz, and the component parameters are determined according to the caculating formulas from
http://www.apogeeweb.net/electron/high- ... ition.html
, but in the simulation, the -3dB point in the Bode plot amplitude-frequency curve is around 8.5MHz instead of 10MHz.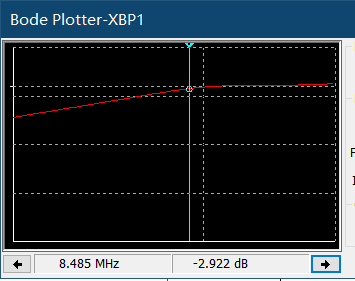 Is there anyone can give me some ideas to figure it out? Many thanks.
Mark