Okay, one more Toaster gadget......
Toaster that Toasts your Handwritten Message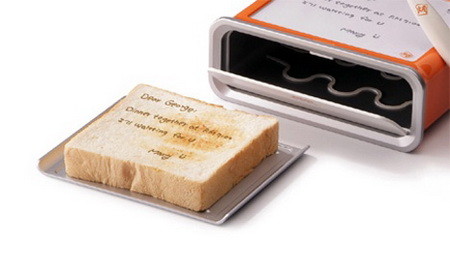 Scribe your note on the tablet over the toaster, and it will burn the message into the bread.
I wonder what happens if your forgetful, and you eat the toasted note?
Now here's something that might be just what you need in your RV or cramped Apartment.
Signed: Janitor Tzap