Hi all,
Some one was asking for a way to check remote controls some time ago.
And I remembered this Infrared detector Pen I made.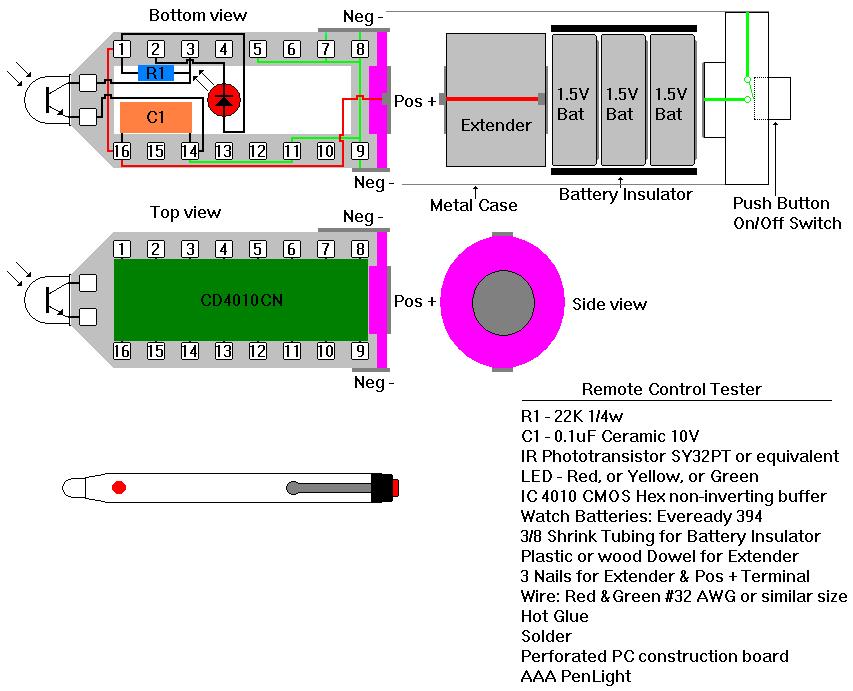 The original design came from a March 1993
Electronics Now
article.
But I wanted mine to be more easy to carry.
Before you go and ask where the 470 ohm resistor is for the LED.
I left it out because of the tight confines of the AAA Flash Light.
And since I'm not using the 9Vdc that the original circuit called for.
I was able to save some space on the Perforated PC Board.
Thou....
Now you could do this in SMT much easier.
Well,
one problem that has come up is the fact that the watch batteries I used for this project.
Are not as easy to come by as they once were, and are not cheap.
So if your going to build your own.
I suggest going with an AA Pen Light, and using AG-13 Watch Batteries.
Which are relatively easy to find, and fairly cheap too.
Signed: Janitor Tzap